Us
A PASSIONATE, HUMAN SIZED PRINTING COMPANY & MORE
Drifosett Printing S.A. is a family owned printing company founded in 1958 by Luc Janssens and later taken over by his son Jean Janssens, the current managing director of the company.
Together with his wife, Jean gave the company its current size and dynamics.
Currently, the entirety of the production chain is handled in-house, from graphic design to the most complex finishing and personalized shipping, including the various printing methods (offset, digital or even letterpress).
At Drifosett Printing S.A. combining quality and speed of execution is essential to satisfy the most demanding customers.
A company whose management is based on the human sense and the concern for a job well done.
Skills
Our skills to help your choices
---
---
---
Works
More and more references we are proud of
See all
History
WE CRAFT YOUR PRINTS WITH PASSION SINCE 1958
In 1958, there was the will of a man to found a printing activity in his own name. This printing company "Luc Janssens" satisfied its local customers for 20 years before the second generation joined the family project.
A new wind, the arrival of Jean Janssens in 1978 and new offset techniques will gradually change the details of production. Drifosett SPRL became the new name of this growing activity.
Always attentive to new technologies, and in a concern of controlled output, Jean and Béatrice Janssens will take care then to satisfy more and more sophisticated requests. The company continues to evolve step by step and extends its know-how under the name Drifosett Printing SA.
There is technology of course, but it is not the only indispensable ingredient.
Flexibility, attentiveness, customer service, multi-disciplinarity and ingenuity are the indispensable glue for over 60 years of precision work.
Then came new trades, often complementary, such as many finishes and shaping, very special prints, …
Who says new tools, also underlines the men and women who master the cogs, sometimes at the bend of companies finding a new breath by combining their efforts.
Here is summarized the DNA of Drifosett Printing S.A. but discover a more detailed timeline below.
Know more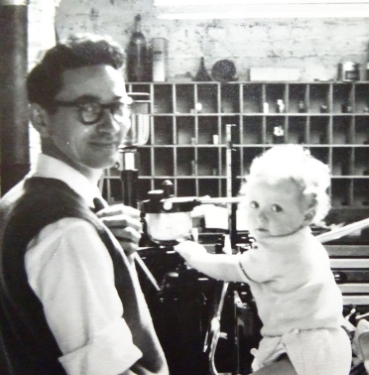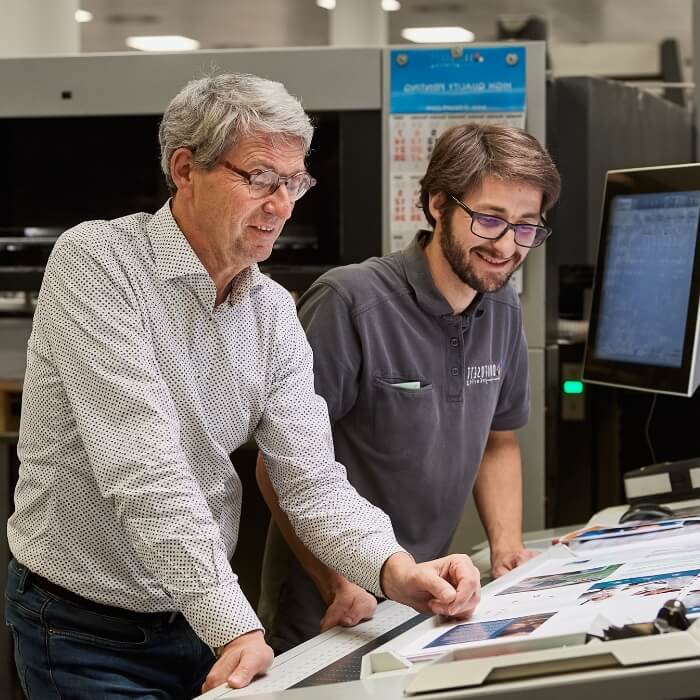 Sustainability
Printing on SFC paper Ⓡ
Paper is a biodegradable, recyclable and sustainable product made from trees.
Since 2008 we have been FSC certified. The FSC label is an international label guaranteeing that the wood used complies with sustainable forest management procedures.
Sustainably growing and harvesting trees, as well as producing paper and other forest products, creates jobs for millions of men and women around the world. Logged forests are good for the environment, as they provide clean air, clean water, wildlife habitat and carbon storage.
We also try on a daily basis to:
Promoting ecological packaging
Using an electric bike for small errands in Brussels
Use vegetable-based inks
Recycle & sort paper, plastic, etc. waste
Use the energy of solar panels located on the roof of the building
Use a majority of paper from sustainably managed forests
Favoring Belgian factories for the supply of the largest tonnages of paper
Raising staff awareness of various types of waste
Group deliveries by region
Use internal resources to avoid back and forth subcontractors and control quality internally